Locals Rule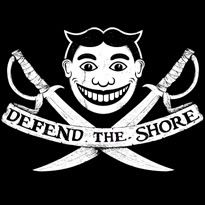 Benny Go Home
BennyGoHome is an organization fighting against individual, corporate, and governmental entities which fail to demonstrate respect or consideration toward the local community, culture, and environment of the Jersey Shore.

Join the movement and defend the shore...locals unite!
From wiki:
Benny is a derogatory term used by residents of the northern Jersey Shore to describe tourists from more northern cities, specifically New York City and its immediate suburbs.
Read the
Benny blog
.