Leg Update - Case Closed!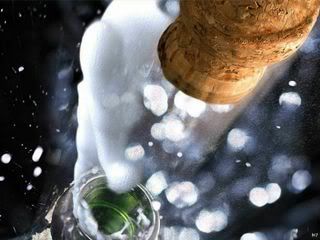 Great news; my Social Security case was approved. I was declared disabled from 10/28/05 through 6/07. It was the best possible outcome. I was in the hearing room for about 20 minutes. In an incredibly sad coincidence, the Judge had lost a son six years ago in a motorcycle accident. His son was 30 at the time, which was my age when I went down.
On top of that tragedy, he saw a report on MRSA (the infection I had) on
60 Minutes
this past weekend. He kept saying how lucky I was to have survived the accident and MRSA.
I spoke more than my lawyer. After the judge's decision, he went off the record, gave me a lecture about motorcycles and then we talked about Boston and Iceland. He used to visit Boston regularly as a kid and has fond memories of a 6 hour layover in Iceland.
I should receive a written decision from SS shortly, explaining the financial side of things. SS will also contact Medi-Cal, my bills will be paid.
So after a little more than two years the saga of the leg is over!
THANK YOU again, to everyone, for all your love and support throughout this process.
I only received the decision a few hours ago but I can't believe it's finally over.
Labels: superbugs/MRSA