arsehole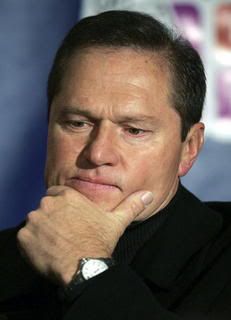 Scott Boras
A-Rod opts out of contract with Yankees
Ronald Blum, AP, 10/28/07

DENVER --Alex Rodriguez opted out of his $252 million, 10-year contract with the Yankees on Sunday in what appears to be the end of his career with New York. Rodriguez's decision,

announced by agent Scott Boras during Game 4 of the World Series

, makes him eligible to become a free agent.
Did A-Rod agree to the timing of the announcement?
Seriously, Boras, A-Rod, were you really trying to upstage the World Series and the teams that were participating?
How tacky, worse than announcing your birthday.
You're both missing a part of your brain and it's been replaced by greed.
Go away. You are currently irrelevant.